1. Log in to blogger.com, go to your blog's dashboard and click Template.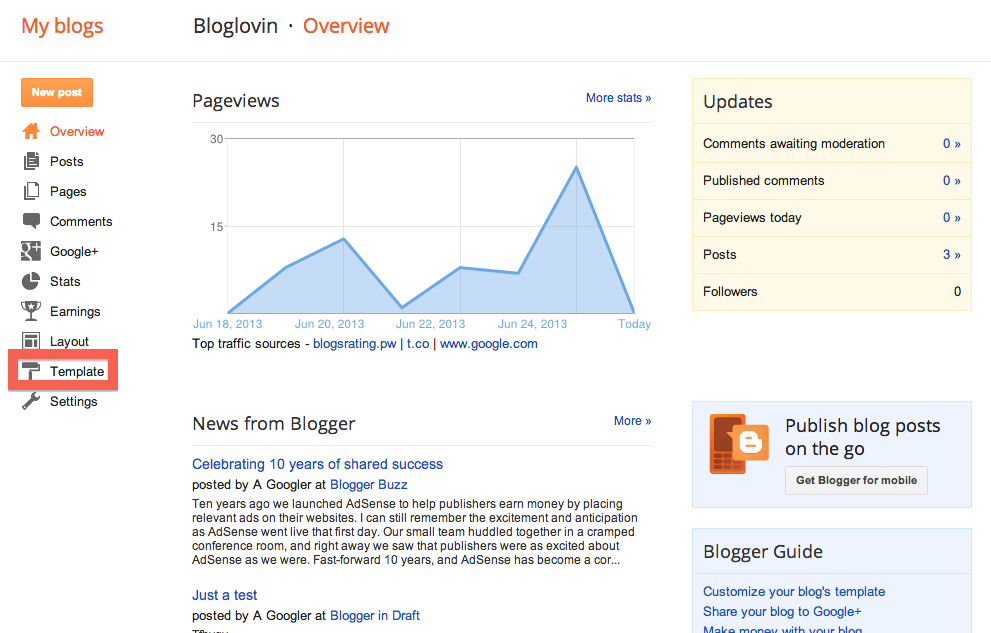 2. Click Edit HTML
3. Search for "includable" in the HTML and click on the arrow in front of "shareButtons"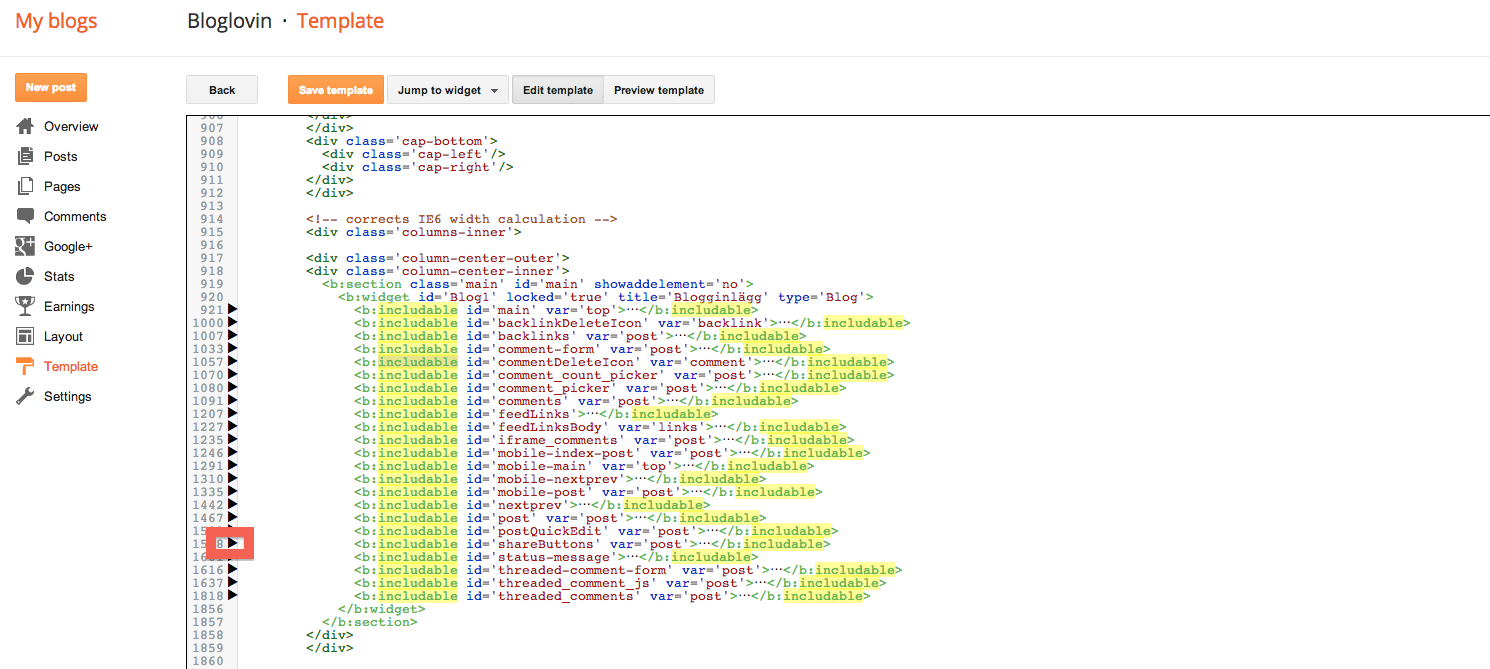 4. New text will appear 

5. Paste the widget-HTML you have retrieved from Bloglovin (if you haven't gotten a widget code yet you can get it here) straight after <b:includable id='shareButtons' var='post'>. 

6. Click Save
7. Done!